How to Pay with Debit or Credit Card Via PayPal Without Creating an Account
NOTE: You don't need to have a PayPal account and you don't need to create one before you pay with your Card.
Follow these steps below:
1) On the Product Page: Click on "Add to Cart" button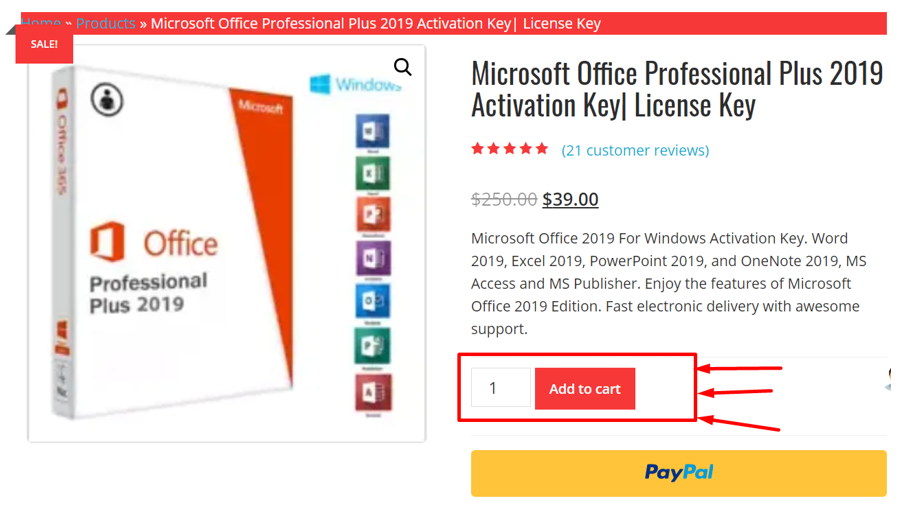 2) Cart Page: Click on "Proceed to Checkout" as shown in the image below:
3) Checkout Page: Select the PayPal option and click on the "Proceed to PayPal" button as shown in the image below.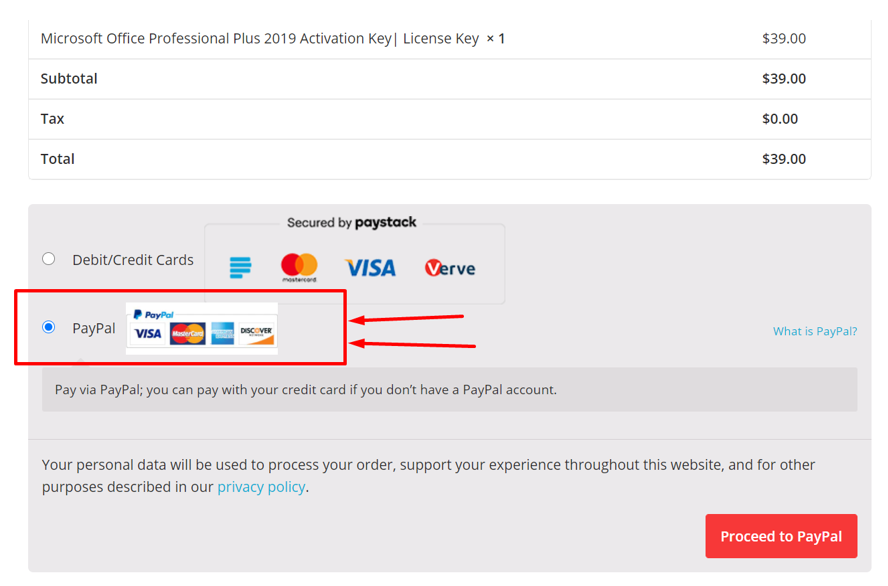 4) On PayPal Page: "Click on Create an Account" button as shown in the image below. NOTE: Don't worry, you will not create an account. Just click on it to enable the last page to open so that you can enter your debit or credit card details without creating an account.
5) On the next PayPal page. Complete all the fields here. Your Card details and personal details need to be completed in the provided form.
NOTE: If your Home country is not listed, choose a country close to your country as this is just a formality and complete all the remaining details there.
Check on the box to accept the "PayPal user agreement". Then click on the "Agree & Pay" button as shown in the image below.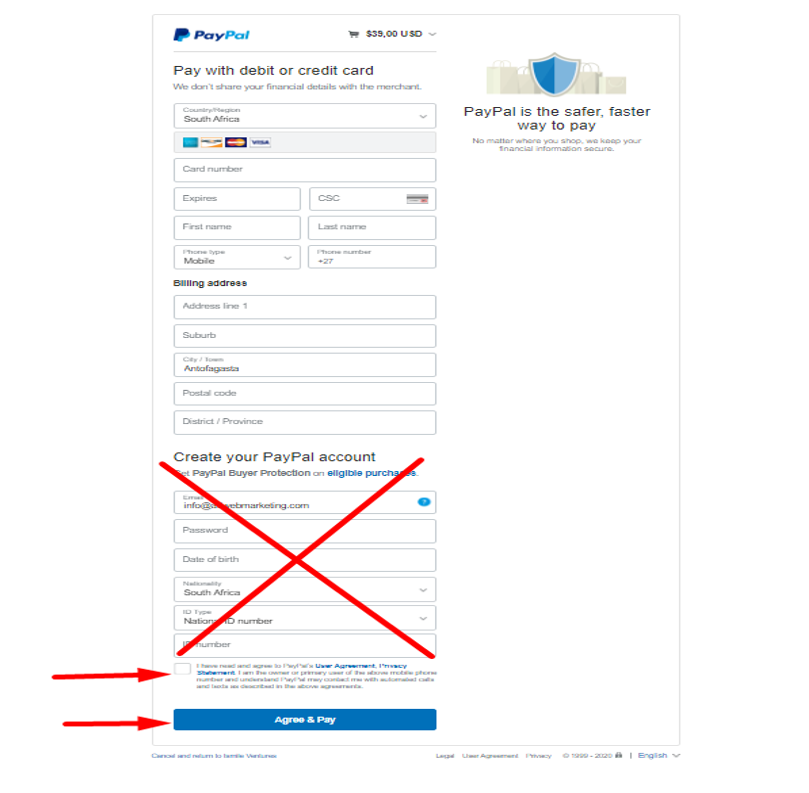 You just need to wait a few seconds (depending on the speed of your internet connectivity) for PayPal to confirm your payment. As soon as your payment is confirmed, you will be directed back to the merchant website.